4 Weeks of Giving
November 15 - December 15

2020 has been a doozy. Keeping our Commitment to Community front of mind, we have elected to use this time to support and highlight some great local causes this holiday season. In lieu of a company party or client gifts, we pledge to support the following campaigns, and we invite you to join us in giving!

Nov 29 - Dec 15: Serve 6.8
Waypoint Real Estate will be hosting a giving tree in their office to help provide gifts at Christmastime while connecting families to year-round ministries of Serve 6.8.
Bonus: Double your impact. For every ornament "adopted" from our tree, Waypoint Real Estate will adopt another ornament from our tree. Want to participate virtually? Simply click on the tree below to join in the fun and giving! Make sure to let us know you participated so we can match your gift.
If you do participate virtually, purchase a gift online and ship to SERVE 6.8 at 1239 E Drake Rd. When checking out on Amazon, click "Add Gift Option" and add our business name to the "Gift Message" box so we know you shopped from our Virtual Giving Tree.
COMPLETED CAMPAIGNS - THANK YOU FOR HELPING US SUPPORT THESE GREAT EFFORTS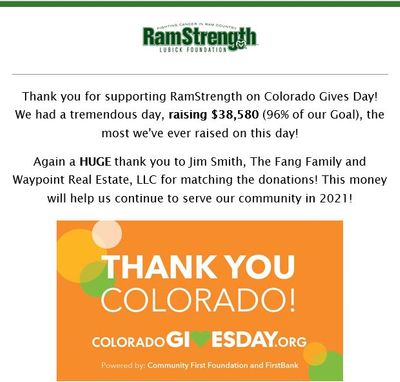 UPDATE: Thank you to this amazing community for your donations to RamStrength on Colorado Gives Day. Together, this community raised $38,580 in one day.
----
Waypoint Real Estate will be matching up to $2500 of donations made to RamStrength on December 8, Colorado Gives Day.
Some of our Waypoint Team members have been getting a little hairy for the last several weeks, and they're prepared for a makeover – which you get to help with. Make a donation to RamStrength today and help support a great cause. Bonus 1: Waypoint will match all donations made to RamStrength today up to $2500.00 Bonus 2: Waypoint will also sport whatever mustache style wins, for an entire week – and we will document it with photos. Once you donate, click here to vote.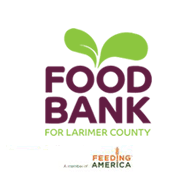 UPDATE: We did it! Thank you for helping us reach 100 Turkeys and provide a great meal for our neighbors!
----
Waypoint Real Estate, in partnership with Alpine Bank is donating 100 turkeys to the Food Bank for Larimer County's Tour de Turkey drive on Thursday, November 18.
Bonus: You want in on this? Drop off a turkey and drop us an email, call, or text to let us know - and we'll enter you in a drawing to win a $100 gift card for Downtown Fort Collins! Winner to be announced on Friday.
Email us at info@waypointre.com, Call us at (970) 632-5050, or Text us at (970) 420-2166 to let us know you've donated a turkey and to enter the drawing.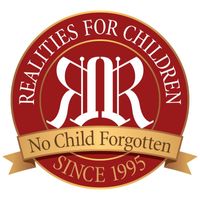 UPDATE: Thank you for helping us support this wonderful and necessary cause, and for helping children in our community find relief from abusive situations. There is still time give!
------
Waypoint Real Estate is partnering with SPD Architecture to highlight and support Realities for Children in their Santa's Workshop toy drive and Nightlights fundraiser for abused children.
Bonus: Waypoint Real Estate will match the first $500 in donations to SPD's Architecture's Realities for Children giving page.